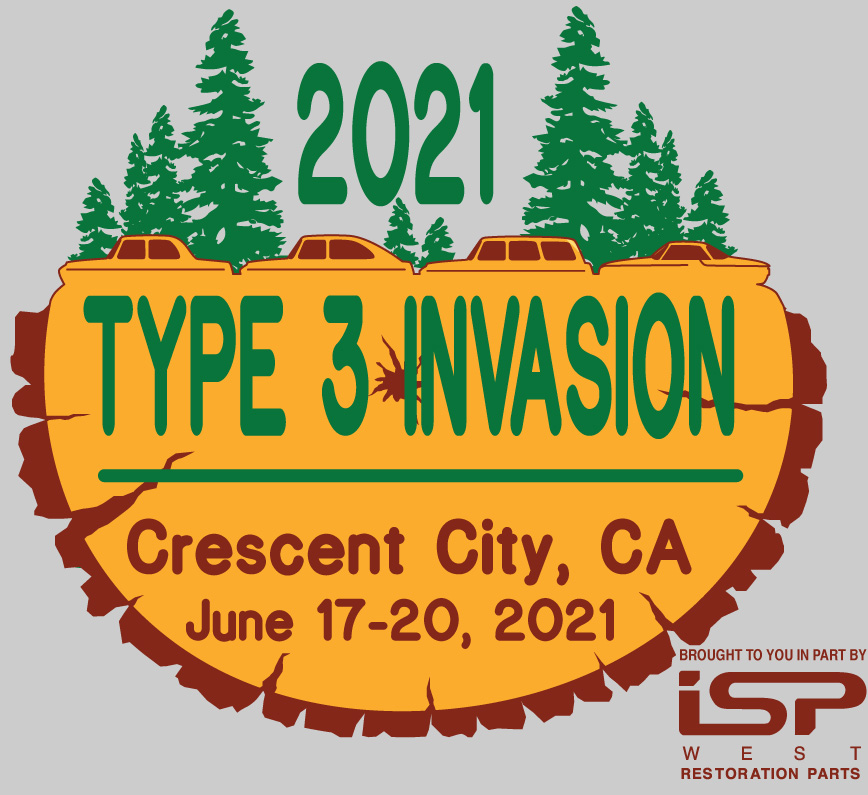 Name Tag Buttons(coming soon)


Maps, Directions, Site Photos(coming soon)

**************************************
I wish I did not have to write this update. However, in light of the recent announcement from the Governor of California about the plan to re-open the state slowly over the coming months, and out of an abundance of caution and concern for the well-being of all our Invaders, Brian Fye and I have decided to postpone the Invasion for one year.

Preliminary communications with the host hotel look good for us to be able to host it there the same weekend in June of 2021, the 17th through the 20th. We will announce firm details as we make them.

This has been a very hard decision, but I have consulted with our former hosts and other Invasion regulars and our sponsors at ISP West. It is the right thing to do.
One silver lining, we all have another 12 months to get our cars ready to make the trip to Crescent City.

If you have any questions or concerns, please do not hesitate to reach out to me through e-mail john@carartbyjohn.com, phone 313-729-4901, or Facebook personal message.

I wish all of you the very best and please stay healthy and safe until we see each other in 2021.

More details to come...


*************************************




Special thanks to the good folks at ISP West www.vwispwest.com for sponsoring the Invasion this year. Alex and the crew at ISP have always been a strong supporter of the Invasions and they are stepping it up a few notches for 2020. More details as we get closer to the event.



Please e-mail John Jaranson or Brian Fye with comments or questions on either the Invasion or the website.
>>>Last Updated: May 11, 2020.<<<